Cheap data in Turkey and in other countries. Prepaid eSIM data for travelling abroad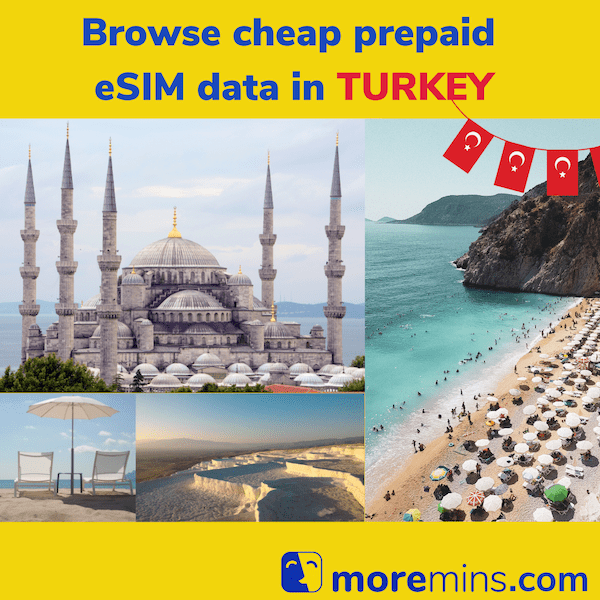 Travelling abroad with one of the latest smartphones? Maybe it already supports eSIM technology? Browse eSIM data while travelling abroad without worrying about data roaming bills!
You do not need to buy a local physical SIM card to use eSIM data.
Order eSIM data online on MoreMins website shop and install it according to MoreMins instructions.
Use eSIM data (eSIM internet) with a device of your choice - smartphone, computer, tablet.
Check MoreMins eSIM data prices on MoreMins website shop or near the Rates.
eSIM data is much safer and faster than public Wi-Fi.
It is also much cheaper than data roaming provided by your mobile operator.
Use eSIM data (eSIM internet) for:
browsing the internet
calling via MoreMins app
sending SMS via MoreMins app
Read more about eSIM data here.
Order eSIM data in MoreMins website shop (click 'Login or Register' in the menu) now, activate it within 1 year.