Pay with Crypto for Virtual Phone Number or other telco services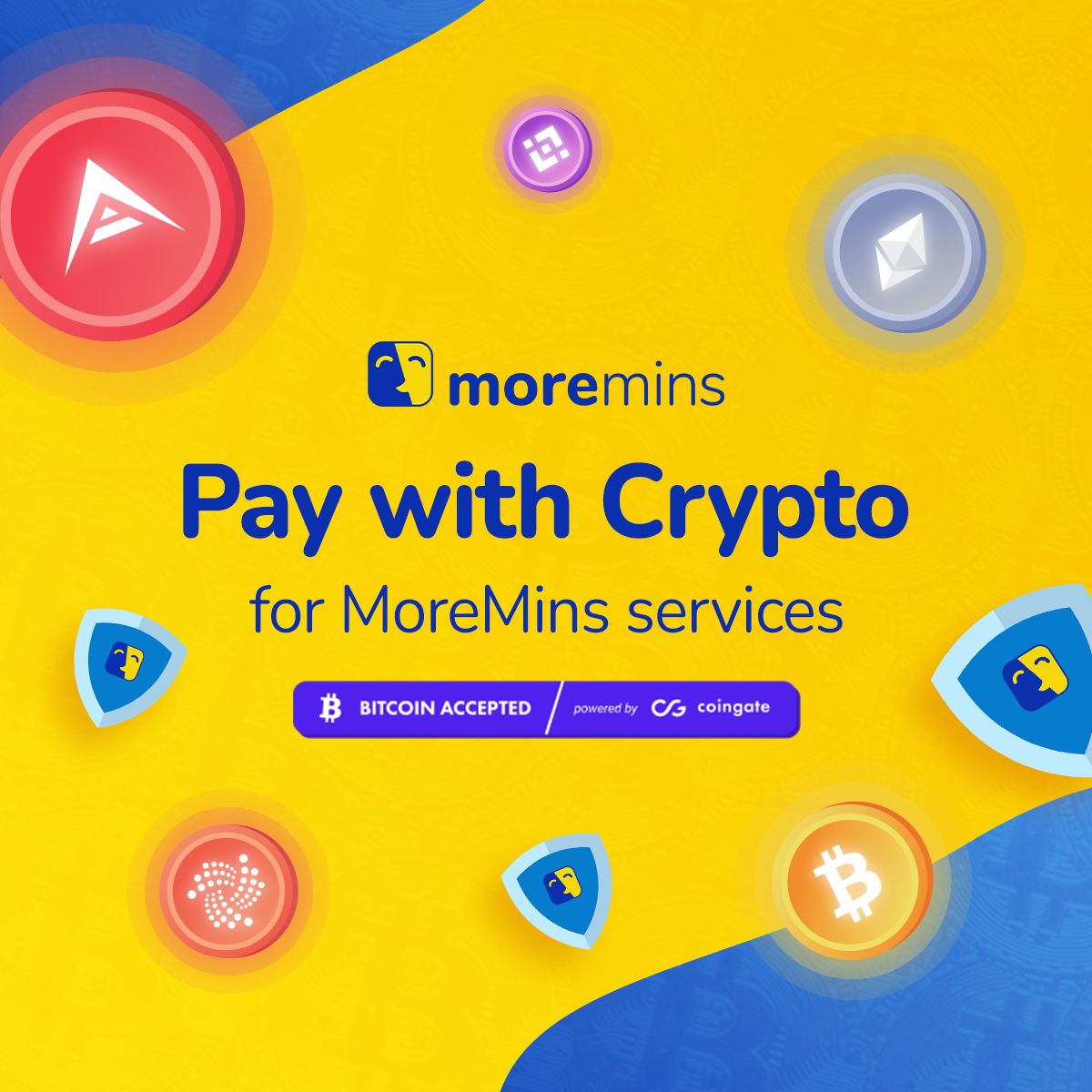 Buy Virtual Phone Number or other services with crypto
MoreMins team is convinced we all should take care more of online safety and privacy.
It is not safe to share your primary phone number or use your main bank card online. Both of them can easily go to the hands of scammers, hackers, spammers or telemarketers.

For online safety and privacy reasons MoreMins accepts crypto currency payments for all telecommunication services. You can pay with any crypto currency
in just a few steps:
1. Choose the service you want to buy
Select the service you would like to purchase with any crypto currency. UK virtual phone number is the cheapest in the world, just $0.49 /month! You can choose from products like:
Cheap Virtual Phone Numbers of 50+ countries (UK, US, Netherlands, Cyprus, etc.)
Cheap Virtual SIM Cards (UK, US, Poland, Lithuania etc.)
Cheap global eSIM Data Plans (US, UK, Europe, etc.)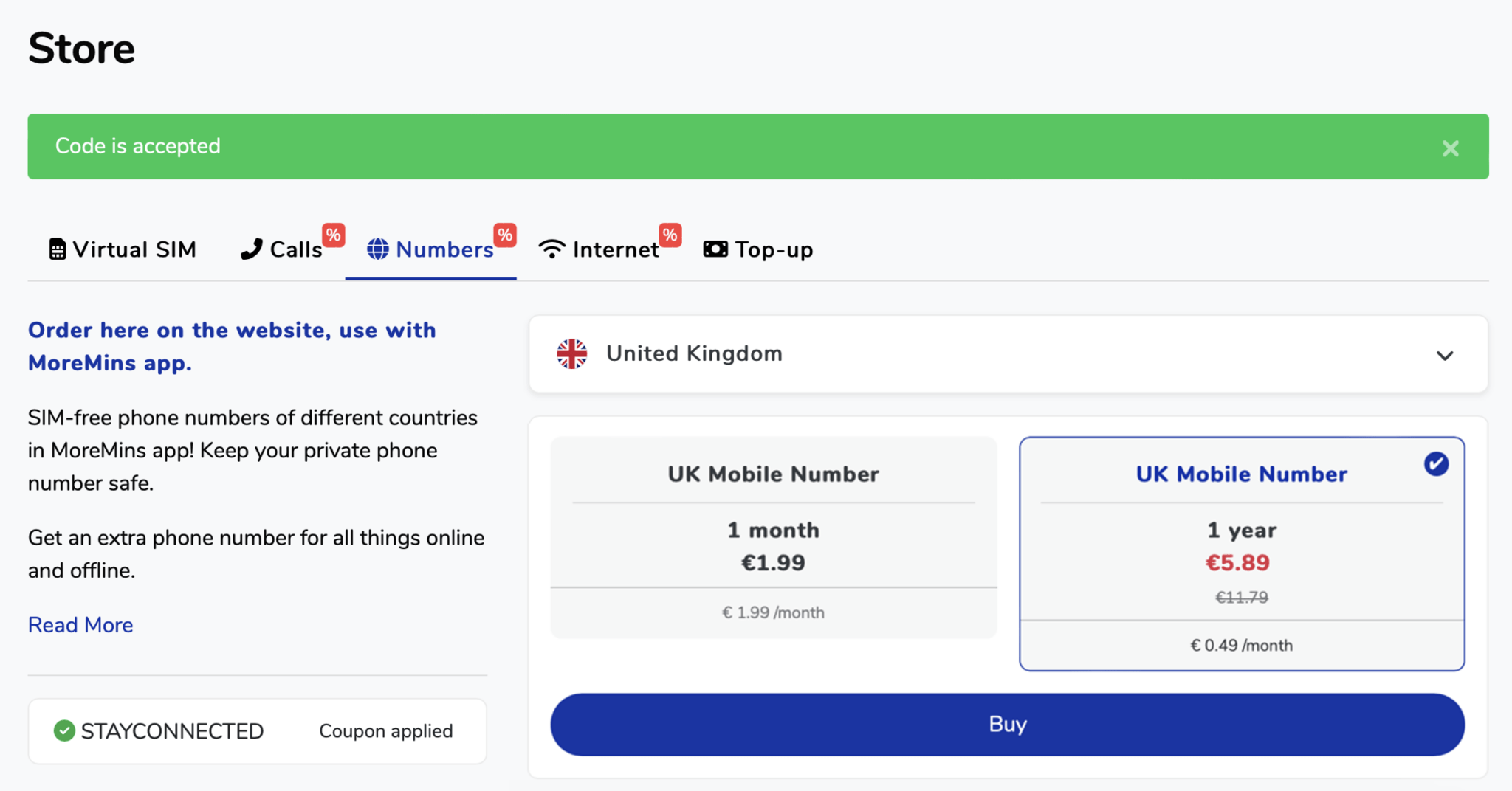 Buy Virtual Phone Number or other services with crypto
2. Select Crypto payment option
You will see multiple payment options in checkout. Choose "Crypto". We accept all the major crypto currencies.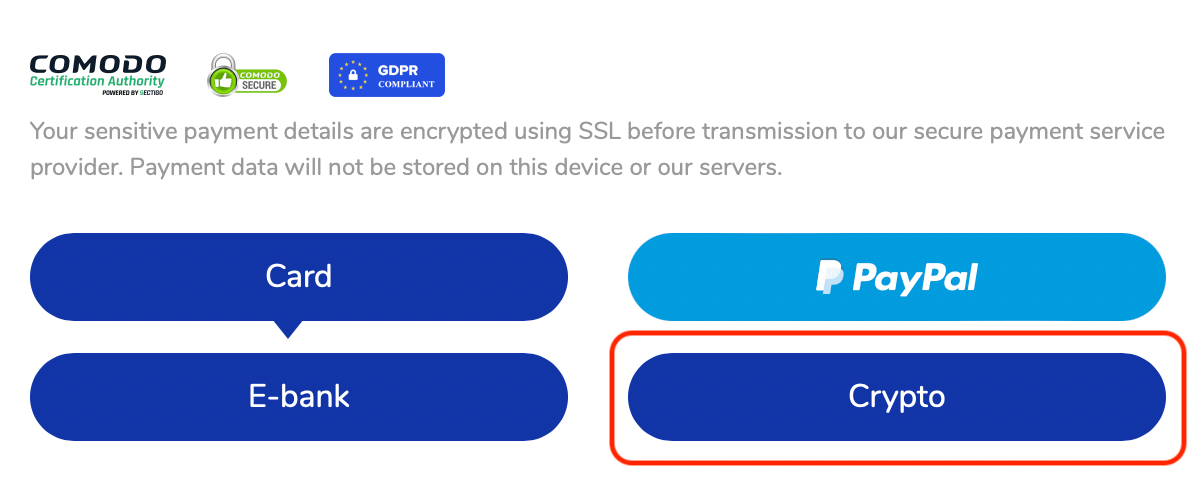 Take care of online privacy with MoreMins app
For the same online privacy and security reasons MoreMins app offers cheap SIM-free Virtual phone numbers that you can use as your extra local or foreign phone numbers.

MoreMins also provides cheap eSIM internet for trips abroad which is safer and faster than public Wi-Fi.
MoreMins does not record or follow your cheap international calls and cheap international SMS and doesn't sell data to advertisers.

Pay for these services by crypto currency on MoreMins website, use - with MoreMins app.
Get Virtual Phone Number or other service
MoreMins provides fully digital telco services: