Welcome to MoreMins affiliate programme!
MoreMins is a UK-based digital mobile operator offering:
Virtual SIMs and virtual phone numbers of different countries;
Low-cost international calls and SMS;
Cheap eSIM data for international traveling.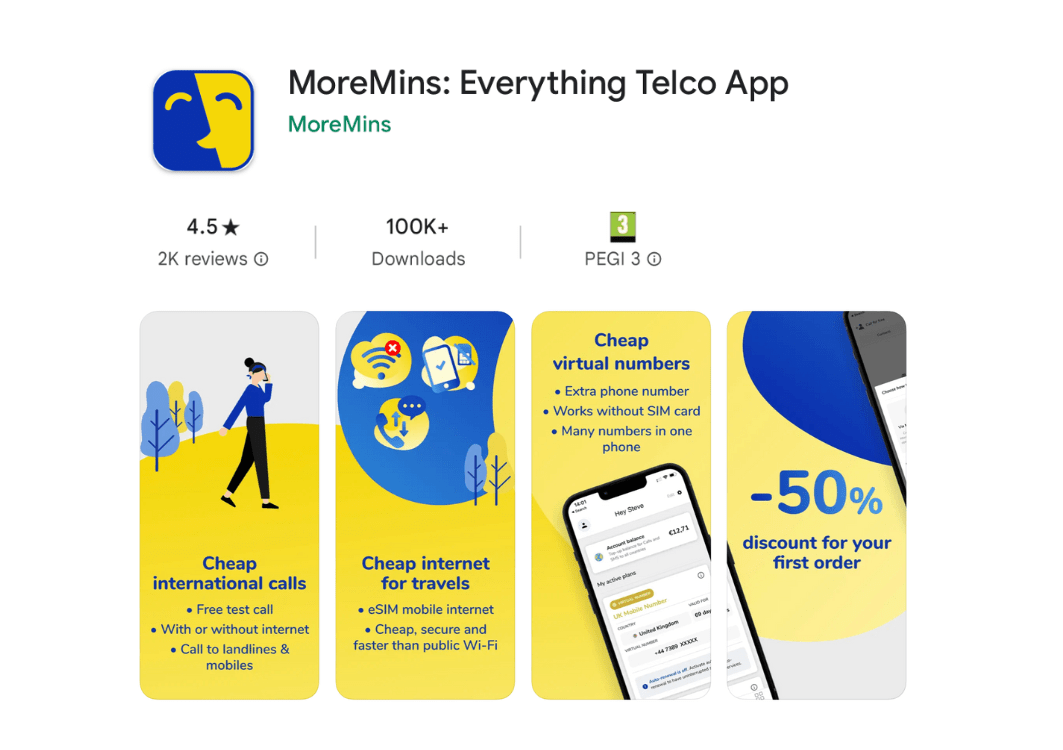 Become a MoreMins Ambassador. We offer a 20% commission on all referred customer orders (up to €200 or more per connected customer). There is no limit to the amount you can earn.
It's easy to earn money by recommending MoreMins services. MoreMins apps are highly rated and customers are really satisfied with the service.
All you have to do is share your link and the revenue will come to you.
After signing up, you will get access to your custom referral link and your own dashboard.
---
All you need to do is to go to your Assets in MoreMins affiliate account and copy and share your referral link. When new customers create new MoreMins accounts using your link, the customers will be added to your affiliate account.
A 20% commission will be calculated on all payments made by your connected customers. The earned money will be seen in your affiliate account (check Dashboard, Commission amount).
If you have a company, commission money will be transferred to your bank account every month, in the beginning of the month (by MoreMins team). If you don't have a company, commissions will be transferred to your MoreMins account, Top-up (also in the beginning of the month by MoreMins team).