How to install eSIM on Samsung Galaxy S21 5G / S21+ 5G / S21 Ultra 5G?
1. Before activating your eSIM on your Samsung Galaxy S21 5G / S21+ 5G / S21 Ultra 5G, ensure you are connected to Internet either using your mobile data or Wi-Fi network.


2. Head into your Settings > Connections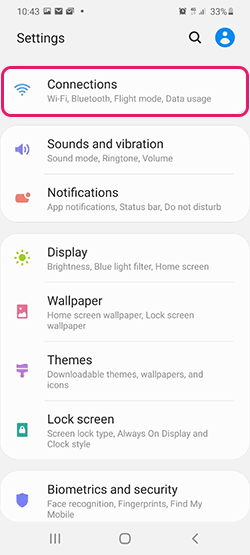 3. Tap on SIM card manager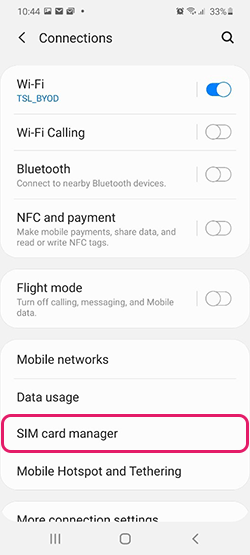 4. Select Add mobile plan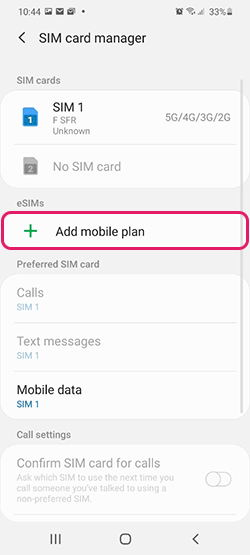 5. Your Galaxy S21 5G / S21+ 5G / S21 Ultra 5G will then automatically search for an active network plan.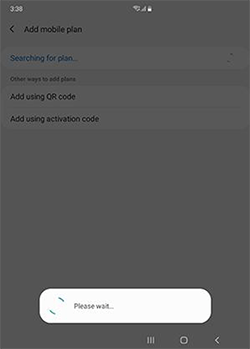 6. Go at the bottom of the page "Other ways to add plans" and choose "Add Using QR code"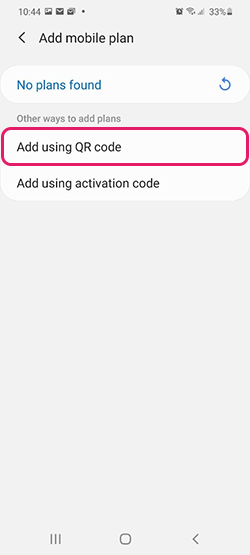 7. Position the QR Code within the guided lines to scan it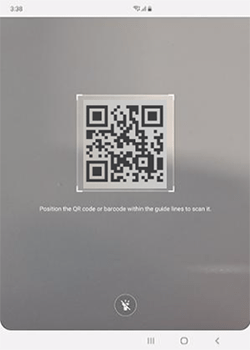 8. Once the MoreMins eSIM data plan has been detected, tap on Add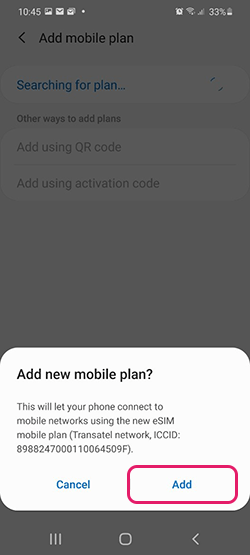 9. When your plan has been registered, select OK to turn on the plan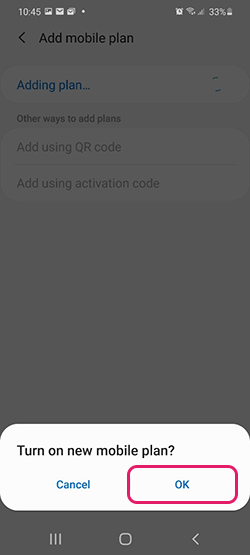 10. Once you have activated your eSIM, you can view it in SIM card manager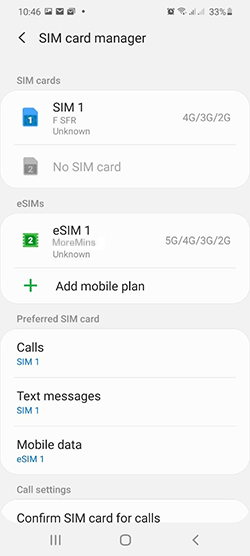 11. In SIM card manager in the Preferred SIM card section, tap on Mobile data and select your new eSIM as preferred.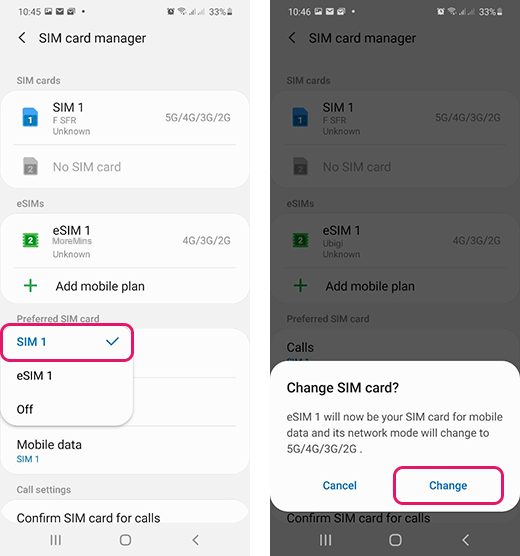 12. Back in the Connections menu, tap on Mobile networks and put the Data roaming feature ON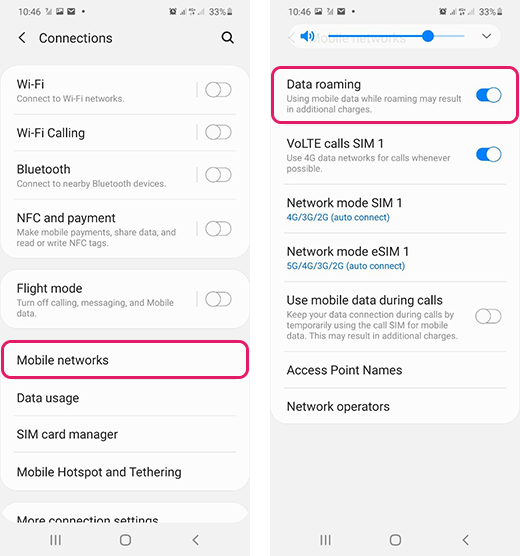 13. Then you need to set up the APN settings:

In the menu Mobile networks > Access Point Names, select your eSIM and tap on Add and fill in with the following information and save:

Name: MoreMins
APN: moremins.hxg.com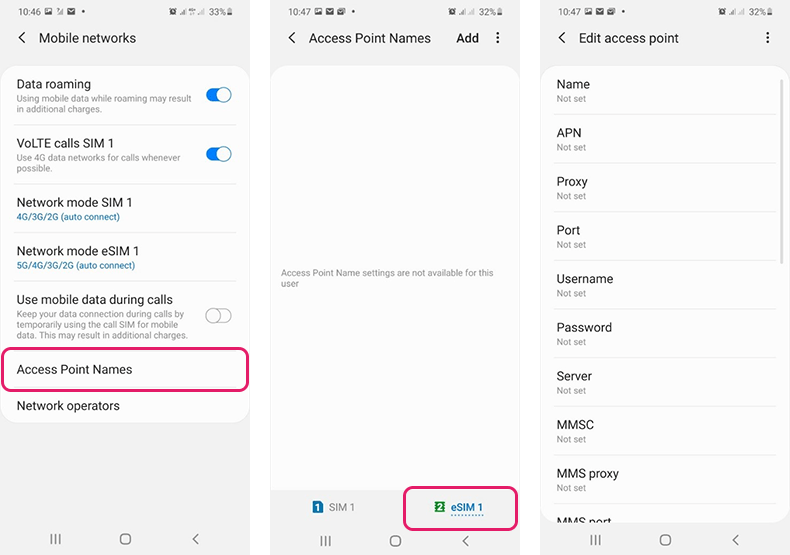 14. Then disable your Wi Fi in the Connections menu
IMPORTANT! DO NOT DELETE ESIM IF YOU ARE UNABLE TO CONNECT TO THE MOBILE INTERNET.
If the new eSIM does not connect to the Mobile Operator's Network within 30 minutes, please contact Customer Service at [email protected] or at the numbers listed at the bottom of this page.