How to install eSIM on iPhone?
1. Before activating your eSIM on your iPhone XS, iPhone XS Max, iPhone XR, or later model, ensure you are connected to Internet either using your mobile data or Wi-Fi network.
Update your iOS version if it is lower than iOS 13.3. On your iPhone, go to Settings > General > Software Update and update to iOS 13.3 or later.
2. Open your camera app and scan the QR code you previously received by email. A pop-up will appear at the top of the screen, click on it.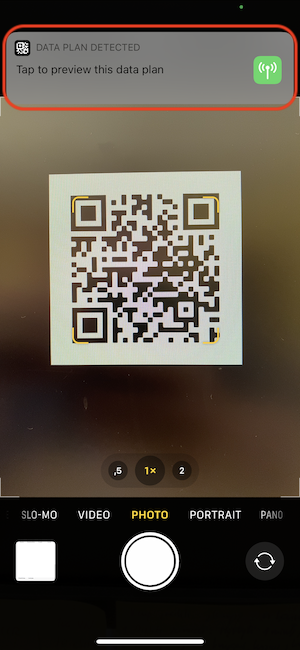 3. Tap on Continue and Add data plan.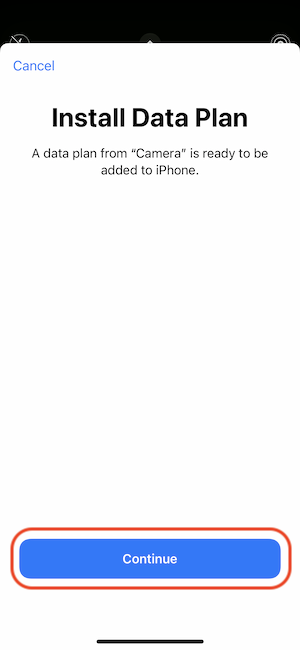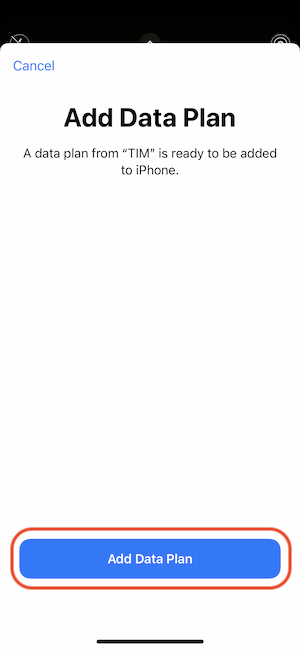 4. You can change the Label for your new eSIM Data Plan as MoreMins to find it more easily later. Then tap Continue.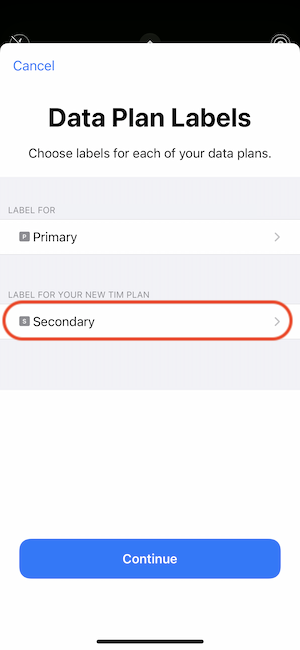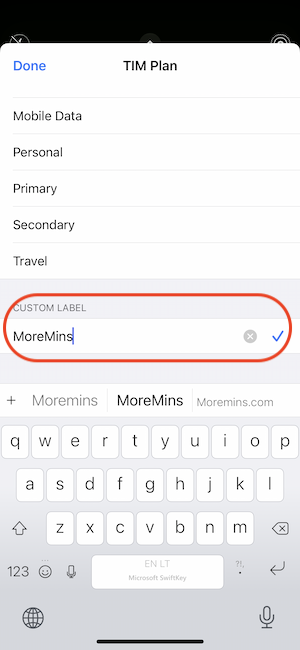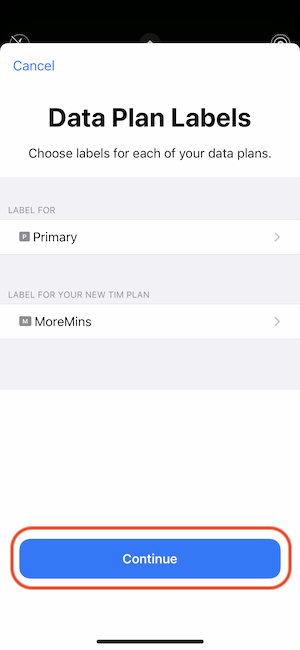 5. For your Default Line (for Calls and Messages) select your Primary SIM card. Then tap Continue.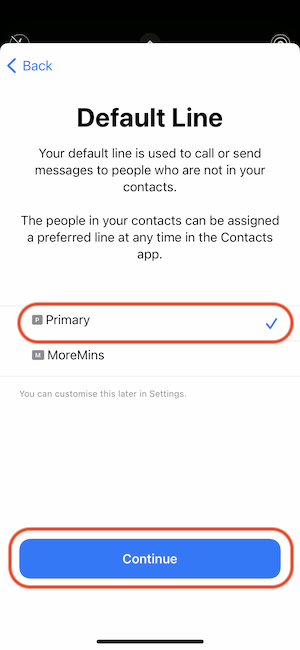 6. For iMessages, FaceTime and Mobile Data select newly created MoreMins profile and tap Continue.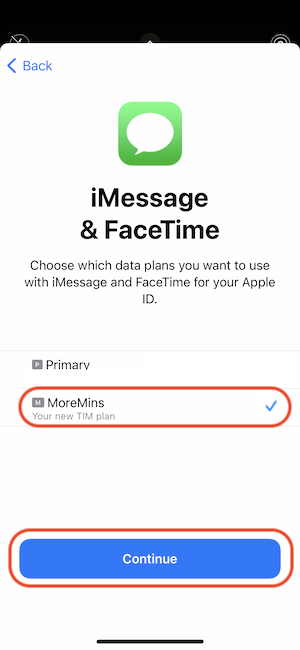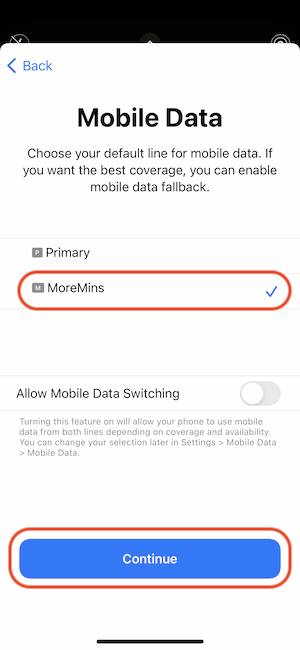 7. Enable Roaming services for MoreMins profile. Go to Settings > Mobile Data > MoreMins and tap Data Roaming on.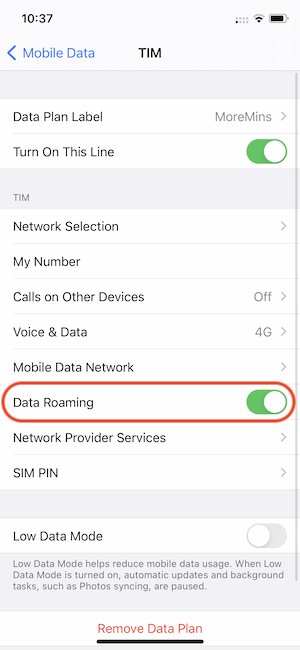 8. And change APN settings on Mobile Data Network to moremins.hxg.com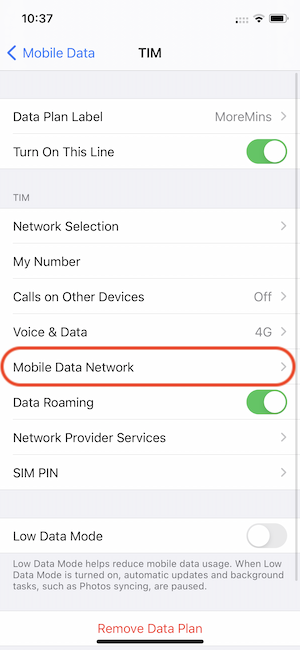 9. MoreMins eSIM Mobile Data services setup is complete. It can take up to 10 minutes for eSIM to connect to the Mobile Operator's Network.
In the iPhone Control Center you should see MoreMins eSIM services with the symbol M. Turn off your Wi-Fi internet and enable Mobile Data.
When eSIM will connect to the Mobile Internet you should see 4G or LTE symbols near the Mobile Network Operators name, on which network you are connected.
IMPORTANT! DO NOT DELETE ESIM IF YOU ARE UNABLE TO CONNECT TO THE MOBILE INTERNET.
If the new eSIM does not connect to the Mobile Operator's Network within 30 minutes, please contact Customer Service at [email protected] or at the numbers listed at the bottom of this page.