Cheap international calls to Poland cost 1 p/min
Enjoy internet-free calls abroad with cheap international calling app MoreMins.
Cheap calls from the United Kingdom to Poland cost 1 p/min to landlines and mobiles with MoreMins app.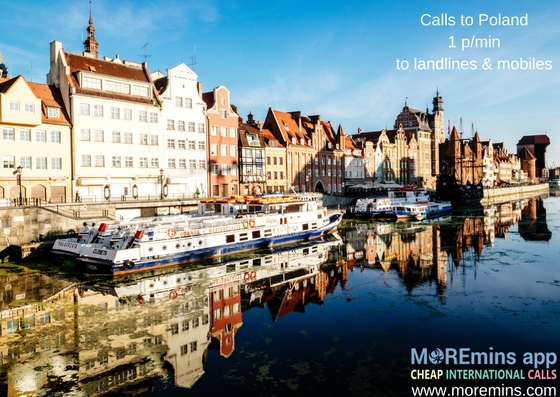 How to call to Poland? Start dialing the number with Poland country code +48.
Check international calling rates from other countries to Poland here.
People who live in Germany, Ireland, Lithuania, Norway, United Kingdom, Portugal, Spain, Sweden and USA can use MoreMins app for cheap international calls.