Cheap calls from UK to Poland cost less than a quarter pence per min! Choose the rate you want.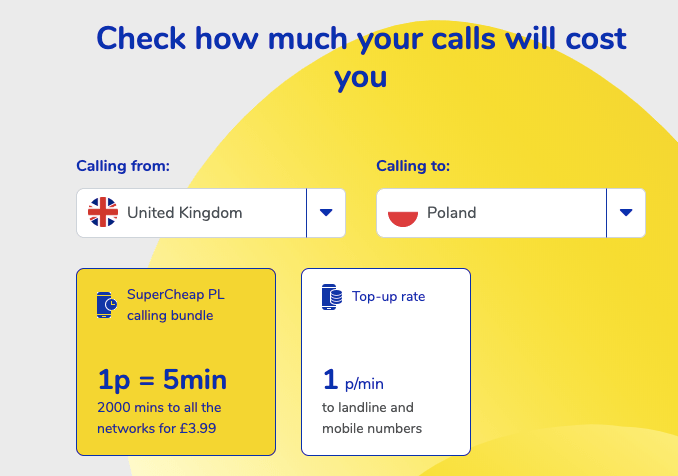 Call to Poland without internet and directly to mobiles or landlines.
MoreMins app offers you the lowest rates - from 1/5 p to 1 p per minute.
Download MoreMins app and make a free tryout call to Polish landline or mobile number (up to 15 minutes).
Need more reasons to download MoreMins app for cheap international calls?