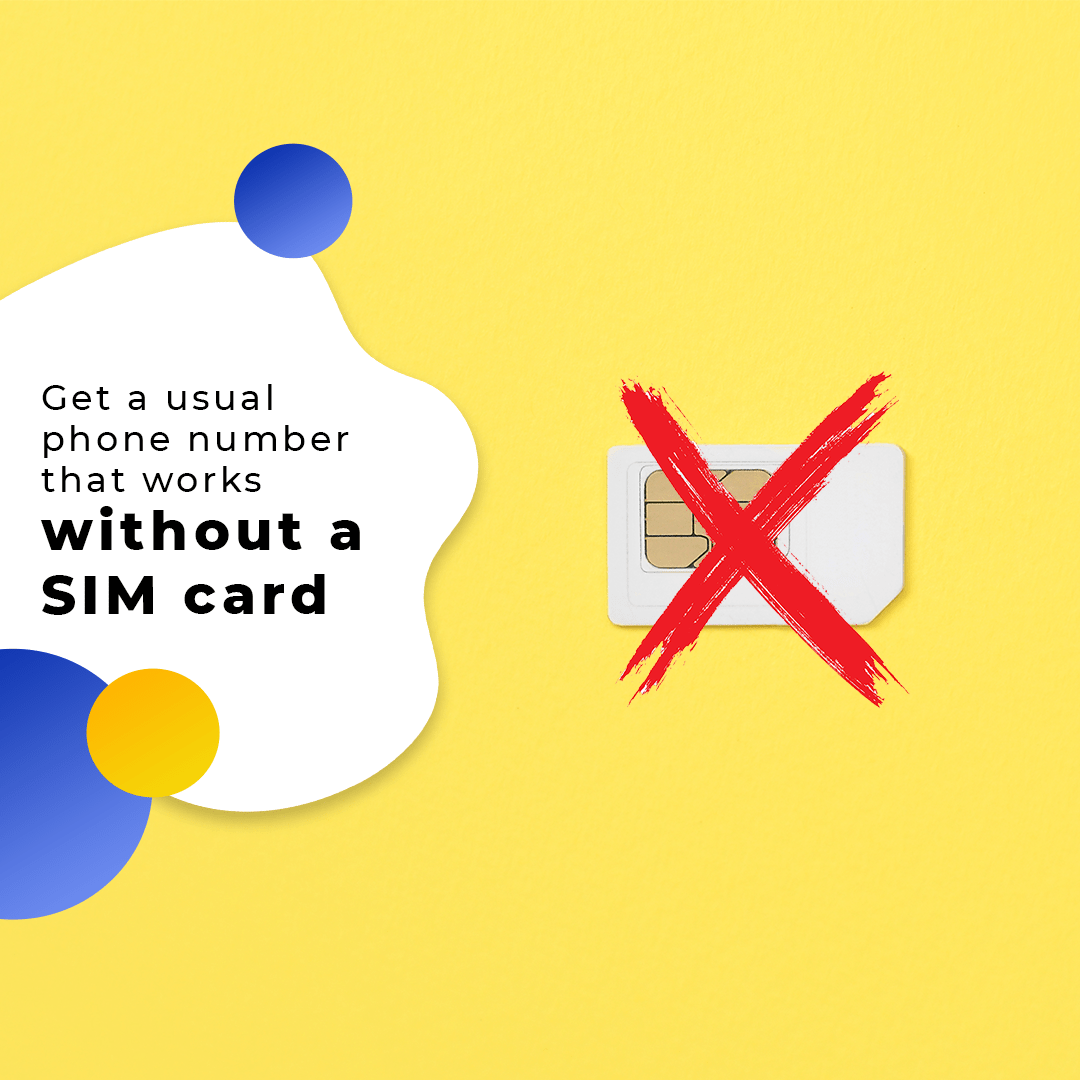 MoreMins Virtual Number:
Unlimited quantity of active phone numbers in one smartphone

Convenient extra local number

Convenient extra foreign number

Available to private customers around the world

Incoming messages feature is quite rare
How many active phone numbers do you have in your smartphone? One? Two?
Now thanks to an extra virtual phone number in MoreMins app you can have three, five or simply as much as you want.

The quantity of active phone numbers in your smartphone is not limited any more because numbers are virtual or, to put it another way, SIM-free.

But otherwise, extra SIM-free phone numbers are usual phone numbers.

Even more interesting is the fact that all your extra phone numbers can be of different countries. It doesn't matter where in the world you are, you can conveniently get and use foreign country's phone number via MoreMins app.

At the moment MoreMins app offers phone numbers of the United Kingdom, Poland, Ukraine and Lithuania. But the plan is to offer many more in the nearest future.

'Extra virtual phone number is simply a more convenient way to have an extra local number or a foreign number for various matters', says CEO of MoreMins Ltd Andrius Butvilas.

One convenient thing is that additional smartphone is not needed because extra virtual phone number works without a SIM card.

SIM-free technology also makes everything faster: from subscription to a number to starting using it.

All you have to do is download MoreMins app to your smartphone and buy your extra virtual phone number or numbers in Account section of the app.

Download MoreMins app for Android, for iOS, for Huawei and go to Account for your extra virtual number.

'Virtual phone numbers have been in the market for some time. But it was more a business to business product. They were neither easily accessible, nor convenient for private customers. That's why they were not popular among private customers. But with extra virtual number in MoreMins app we see a totally different situation. Consumers are able now to separate their private and public communications', says Mr. Butvilas.

He noticed that customers use one or several extra numbers for various matters where they do not want to give their private phone number: ads, work, dating, loyalty cards, social networking and even spam.

You can receive and make not only incoming/outgoing calls but also get incoming messages to MoreMins virtual number. There are not so many providers of incoming messages to a virtual number service. MoreMins team is very proud of this feature too.

Download MoreMins app for Android, for iOS, for Huawei and go to Account for your extra virtual number.