Cheap calls from UK to Poland cost less than a quarter pence per min!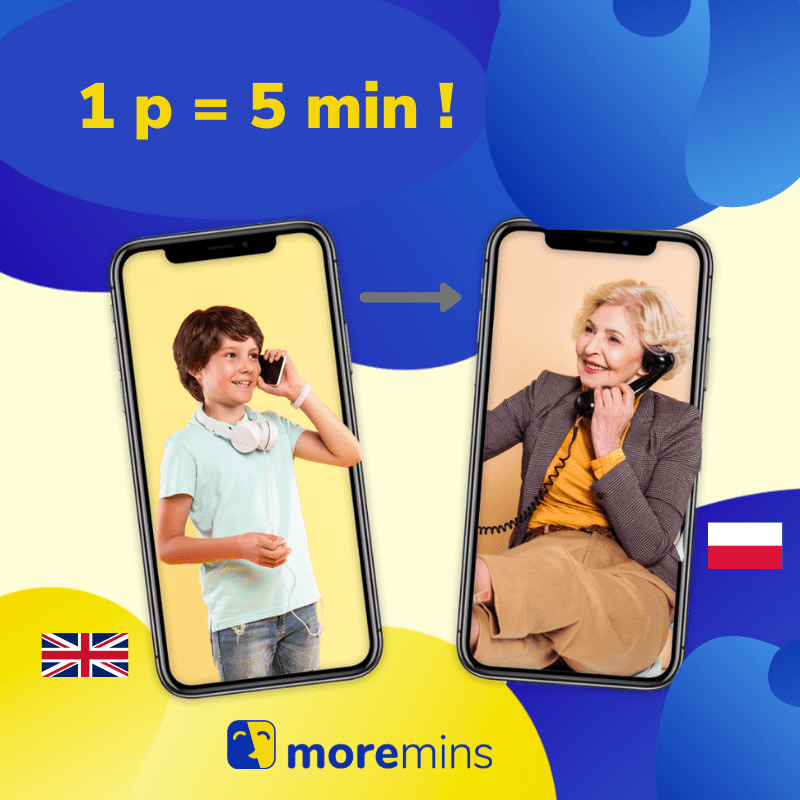 Lowest rates.
No internet needed.
Straight to landlines and mobiles.
Download and talk 15 mins for free.
MoreMins app offers ridiculously cheap calls from the UK to Poland. Call straight to Polish landlines and mobiles for 0.2 p/min with MoreMins 'SuperCheap PL' calling bundle.
It means that you can talk 5 minutes just for 1 p! Or... 1 hour for just 12 p!
All you need to do is download MoreMins app and try it out. Your first call or calls to Poland is on us (up to 15 minutes).
How to call Poland? Start dialing the number with Poland country code +48.
After a free trial of MoreMins app you will be able to top-up your account. Check all our rates to Poland and to other countries here.
Frequent callers to Poland usually choose 'SuperCheap PL' bundle to get the lowest calling price – just a fraction of pence per minute (0.2 p/min).
In more detail, MoreMins 'SuperCheap PL' calling bundle is a monthly bundle. It gives you 2000 mins (more than 33 hours!) to call to Poland for £3.99. Or to put it another way, 5 minutes for 1 p.
SuperCheap calling rate to Poland is 80 percent lower than a standard MoreMins calling rate to Poland. By the way, MoreMins standard calling rate to Poland is also very low – 1 p/min.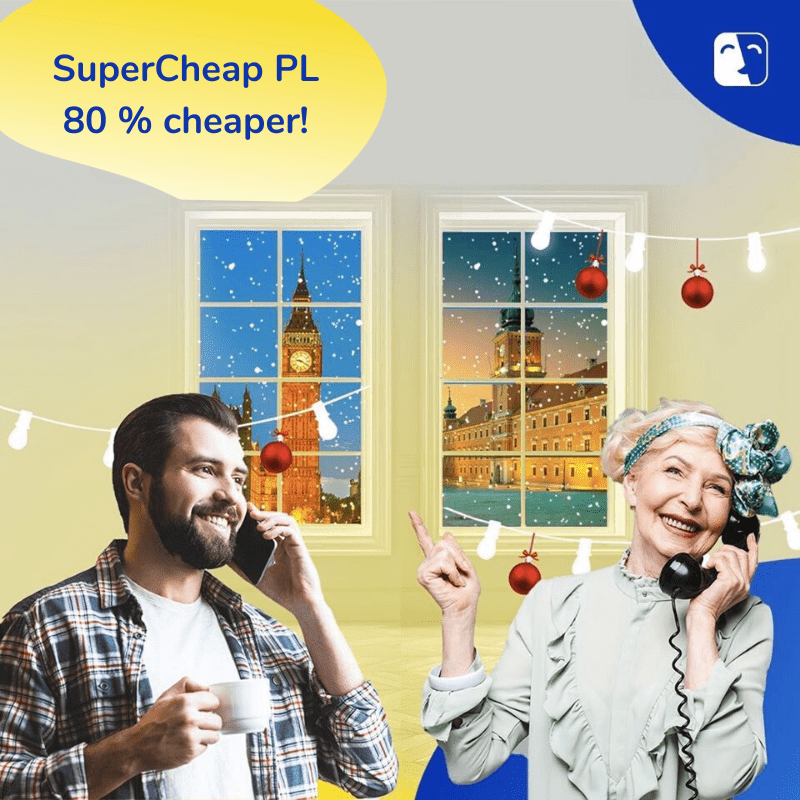 MoreMins is a cheap international calling app. Calling abroad via MoreMins is not only ridiculously cheap.
It is also very convenient because no internet is needed for calling.
Download cheap international calling app MoreMins and make a free tryout call.
Need more reasons to call Poland using cheap international calling app MoreMins?